Poll
Geoscience Testing Laboratory (GTL) pro-
vides geotechnical investigatio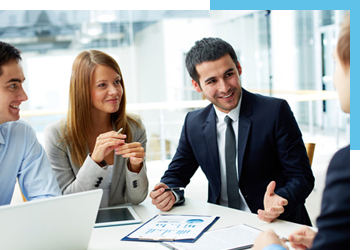 About Us
Geoscience Testing Laboratory (GTL), a subsidary of Prime Group of companies, is a UAE based independent testing laboratory established in 1996 aiming towards full commitment in quality and providing the highest standard service in the building evolution of UAE. The laboratory is fully owned by UAE national. It started its first activity in the field of soil investigation and recognizing the vast demand of testing service requirement in the construction industry, the laboratory has expanded its activity in the field of Physical, Mechanical and Chemical Analysis of Construction Materials. Understanding the principle of improvement through diversification, GTL has added to its scope facilities for the Environmental and Microbiological Tests.
With almost a decade of operation in Dubai in the year 2005, GTL commenced operation of its first branch laboratory in the Emirate of Sharjah and later at Abu Dhabi in year 2006 and Al Ain in 2009.
Currently GTL is one of the fully equipped laboratories capable to perform Physical, Mechanical and Chemical Tests on Construction Materials (Soil, Aggregate, Concrete, Cement, Steel, Asphalt, Water etc.), Environmental Analysis, Geotechnical Investigations and Microbiological Tests on Food, Water, Air, etc. Exceptionally skilled staff with vast experience in the relevant fields has been assembled to perform the required tests. Over the years of existence, GTL has successfully completed numerous major and prestigious projects for Dubai Municipality, Road & Transport Authority (RTA), DEWA as well as from various prestigious private customers including Nakheel, Emaar, Aldar, etc.
The multidiscipline laboratory with Quality Management System certified to ISO 9001 : 2008 and most of the tests in the fields of Material Testing, Geotechnical Investigations, Environmental Analysis and Microbiological Testing are accredited to ISO /IEC 17025 : 2005 provide excellent testing services in addressing all the customers needs. In order to establish the accuracy and reliability of the test results, the laboratory participates in National and International Proficiency Testing Programs. All the activities governing GTL are planned to deliver high standards of service to the customers with regards to commercial, technical, quality and safety aspects.
Mission Statement :
Our mission is to provide our customers with unsurpassed quality with genuine concern and integrity adopting updated technology and highly technological innovation, conforming to the requirements of International standards of testing method, conspired of technical expertise and professionalism. We assure the safety and health of our employees by setting and enforcing standards, providing training, establishing partnerships and encouraging continual improvement in work place safety and health.
Vision Statement :
Geoscience Testing Laboratory strives to direct the best that science, innovation and technology could offer because we believe that they could accomplish our vital mission faster. We aim to be the trusted, competitive and best service provider in the field of construction, environment, microbiology and other allied industries. Our remarkable success for the past years remains the foundation of our organization and inspires our efforts today for tomorrow's upcoming economic challenges globally.
Core Values :
We view customer commitments not only as contract but as covenant. We certainly believe that ethics and business are compatible; thus, we strive to motivate this belief in every aspect and direction of our services.
To better serve our customers, we are committed to providing our employees with safe and secure work environment in which personal initiative is promoted ad conscientious effort is reward. We agree to work together as a team instead of competing against each other or exploiting fellow workers. Hence we commit to assist one another in an environment of genuine care, concern and understanding.
While we work together, we acknowledge our individual uniqueness and capabilities. We encourage each member of our team to become continually authentic as human being. We appreciate each other for not only what we do but for who we are. Our employees are our greatest asset. We have grown up leaders by hard effort, which all of us must pay to achieve our goals. In our journey to success, our professionalism has grown up with the distinction and reputation of our organization.
Geoscience Testing Laboratory values the highest standard of mutual respect, professionalism, continuous learning and practice, and the integrity in our commitment to our stakeholders and partners.
Finally, we acknowledge that we are a learning organization, comprised of individuals, leading professionally and endeavoring to serve the industry.
Our Team:
One of the company's greatest assets is its multinational professional workforce and their commitment and dedication. They recognize producing accurate and reliable test results as the organization's first priority and primary goal. Although this has garnered recognition and allowed the laboratory to work on numerous challenging and high profile projects, it is the quality of the service provided that has become the hallmark of the organization.

Mr.
Abdullatif Abdulla
Ali Al Gargawi
Chairman

Eng.
Mary Jane Alvero
Al Mahadi
Chief Executive
Officer



Mr.
Noufal Pallivalappil
Finance Manager

Technical Manager
(Dubai)

Mark. Department
In-charge

Chemical Department
Technical Manger

Mr.
Sheril Chandrabose
Geotechnical
Unit Head

Technical Manager
(Abu Dhabi)

Mr.
Riyad Raihan
Unit Head
(Al Ain)

Mr.
Jeejo P.V
Technical Supervisor
(Khorfakkan)