The Microbiology department offers specialized microbiological analysis
Testing Facilities

Chemical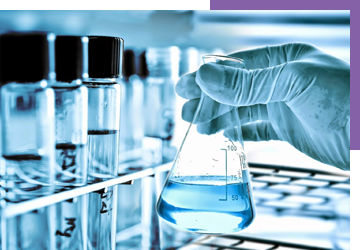 The Chemical Division of the laboratory provides chemical testing services divided broadly into Material Tests, Environmental Tests and Microbiological Tests:
Material Tests :
The Material Department performs the chemical analysis of a wide range of Materials used for the construction and allied industry, which includes tests on Soil, Aggregates / Rock, Concrete, Cement, Tiles, Water etc.
Environmental Tests :
The Environmental Department provides services to project involving water / waste water, drinking water, swimming pool water, ground water, solid wastes, sediments, sludge etc..
We join our hand with the UAE's vision of making this earth a safer place to live. These tests are carried out in accordance with the local municipality requirements for the disposal of the wastes as well as for other industrial applications. Based on the test results, the wastes shall be categorized as Hazardous or non hazardous and disposed at the appropriate waste disposal locations. Our services for the environmental analysis covers complete field sampling in accordance with the local municipality requirements and international methods upto testing at the laboratory and furnishing the test reports.
From our extensive experience in the chemical analysis and sampling to our continued investment in the facilities, equipment and other resources, GTL is dedicated in providing consistent and reliable analytical services to our customers. Combined with the professional staff and the state of the art equipment the laboratory ensures to provide the most reliable testing services which suits the customer requirements and in line with the international methods of analysis

Download Testing Services